A delegation of University Management, led by the Vice-Chancellor, Prof (Mrs) Rita Akosua Dickson has paid a two-day working visit to the Western Zone of the Institute of Distance Learning (IDL).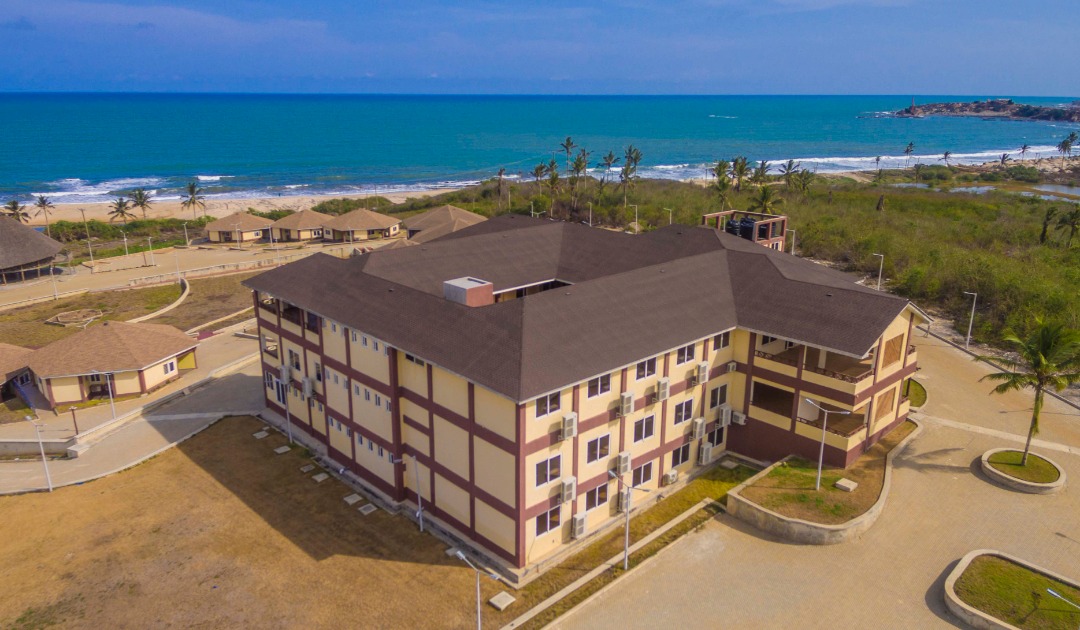 The team visited the IDL Moree facility on Friday, 11th February, 2022 to inspect ongoing works to operationalise the facility. In his remarks, the Chairman of a Committee charged to operationalise the Moree facility, Prof Joshua Ayarkwa said since the facility was completed and commissioned, the lack of certain auxiliary facilities has prevented the full use of the facility.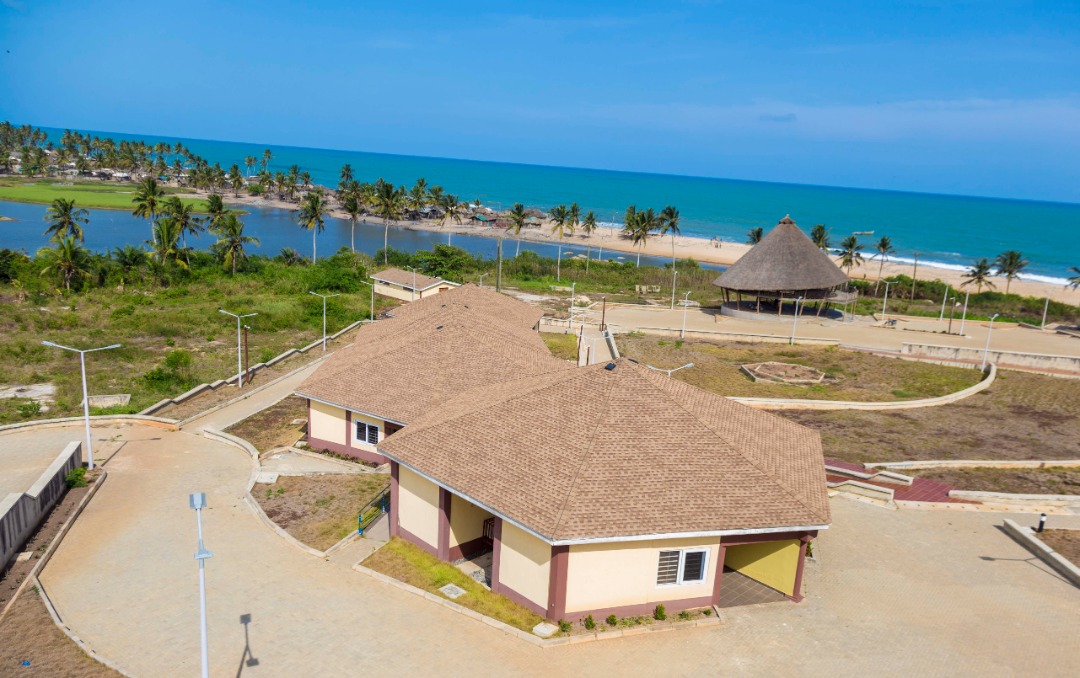 The Committee was, therefore, looking at addressing these auxiliary facilities to ensure that very soon, the Moree facility is put to its full and intended use. The Vice-Chancellor commended the Committee and urged them to speed up their efforts so that the facility could serve its purpose of construction. The team had earlier in the day visited the palace of the Omanhen of the Asebu Traditional Area. The University made some donations to the Omanhen as the "final thank you" for the release of the land at Moree.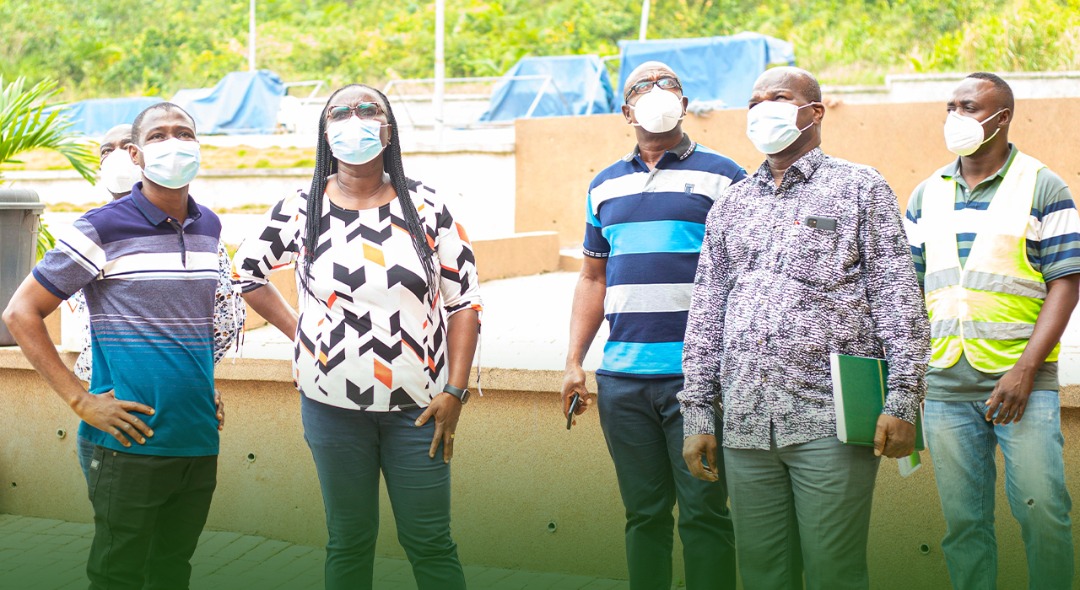 On 12th February, 2022, the team visited the Sekondi-Takoradi facility of IDL. This afforded the Vice-Chancellor and her team, the opportunity to among others, inspect ongoing road construction works and interact with staff of the Sekondi-Takoradi Centre. During her interaction with staff of the Centre, she commended them for their hard work and dedication which has kept the Centre running. She added that KNUST was the best University in Ghana and so every action or inaction on the part of staff must reflect that. She reminded staff of the special type of clientele the Institute serves and the need to always maintain, optimum professionalism.
In an earlier interaction with staff of the Centre, Prof M. G. Addo, Director of the Institute took advantage to introduce himself to the staff of the Centre. He said that the welfare of staff of the Institute was of great importance to him and his management. He stressed the importance of teamwork to the success of the Institute. He urged staff to feel at ease to come out with suggestions and innovative ideas to better the fortunes of the Institute within the Zone.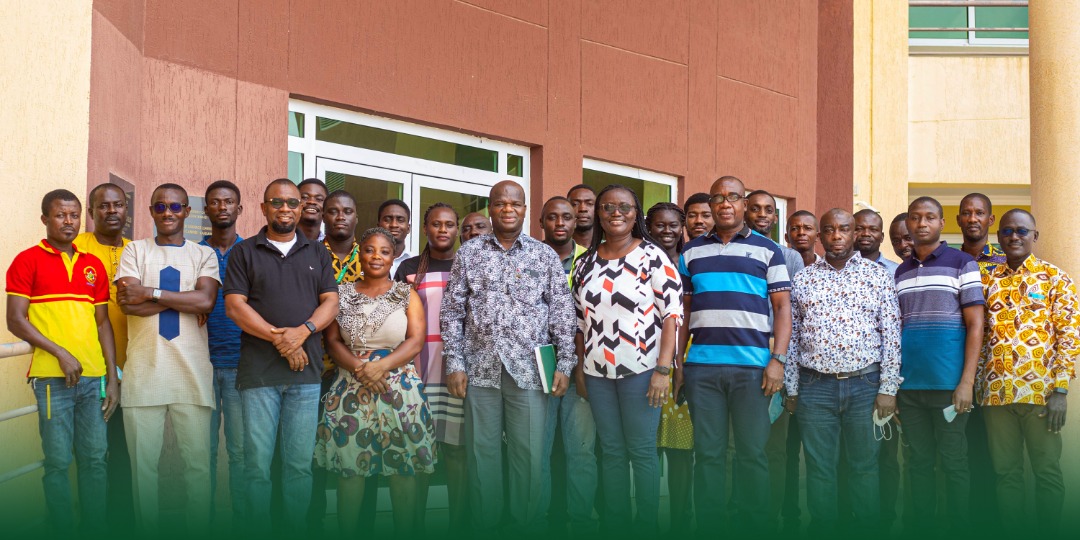 Other Management members of the team were Mr Yaw Nimo Baffour – Finance Officer, Prof M. G. Addo – Director of IDL, Dr Daniel N. Bekoe – University Relations Officer, Mr Kojo Safo-Kantanka – Chief University Architect and Mr Abraham Adusei – Assistant Registrar and Acting Western Zonal Co-ordinator of IDL.