Following the expiry of the term of office as Director of the Institute of Distance Learning (IDL), there was a short handing over ceremony on 31st December 2021, during which ceremony Prof Kwame Osei Boateng officially handed over the academic and administrative leadership of the Institute to Prof Matthew Glover Addo.
In his brief remarks, Prof K. O. Boateng was happy about the transition and added that Prof M. G. Addo had been part of the IDL family over the years in different capacities including being a Board Member. Therefore, he was hopeful that Prof Addo had a fair idea about the challenges and prospects that confront the Institute in its next level of development. Prof Boateng on behalf of past Management members appreciated the contribution and sacrifices of all stakeholders over the past years. He pledged their continuous support to the Institute.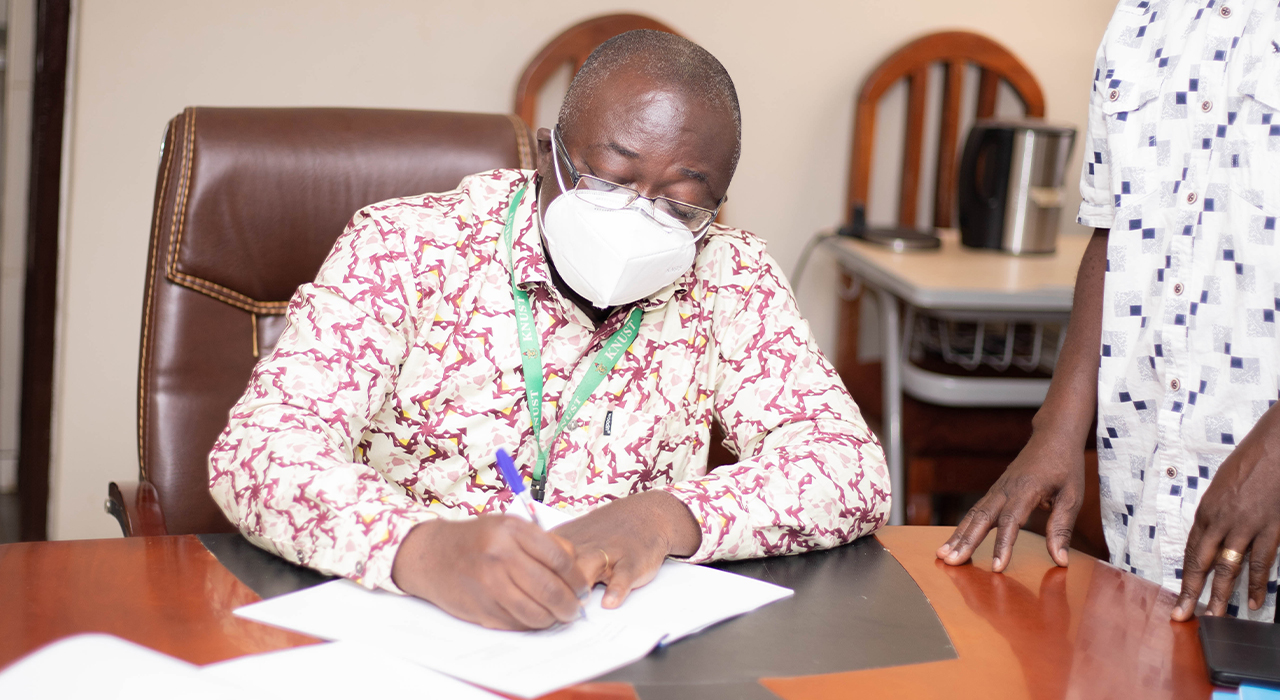 In his reaction, Prof M. G. Addo expressed his profound appreciation to the Governing Council of the University for giving him the opportunity to serve the Institute as its next Director. He added that the previous Management of the Institute had performed excellently which had resulted in an increase in the graduate and undergraduate programmes on offer on the platform of the Institute, in addition to an expansion and enhancement in the infrastructure base and administrative systems/structures as well as the number of Centres of the Institute. He commended their efforts and pledged to build on their success stories to lift the Institute onto a higher pedestal. Prof Addo said he would continue to count on the support and co-operation of all stakeholders including current and past Board Members, Management, staff and students.
Prof M. G. Addo who has been appointed Director of the Institute by the Governing Council of the University from 1st January 2022 to 31st July 2024 is a Professor of  Microbiology/Molecular Biology at the Department of Biological Sciences, College of Science – KNUST. Until he was appointed Director, he was the Dean of the Faculty of Biosciences, College of Science. His research interests include clinical infectious diseases, haematological studies, food and water microbiology.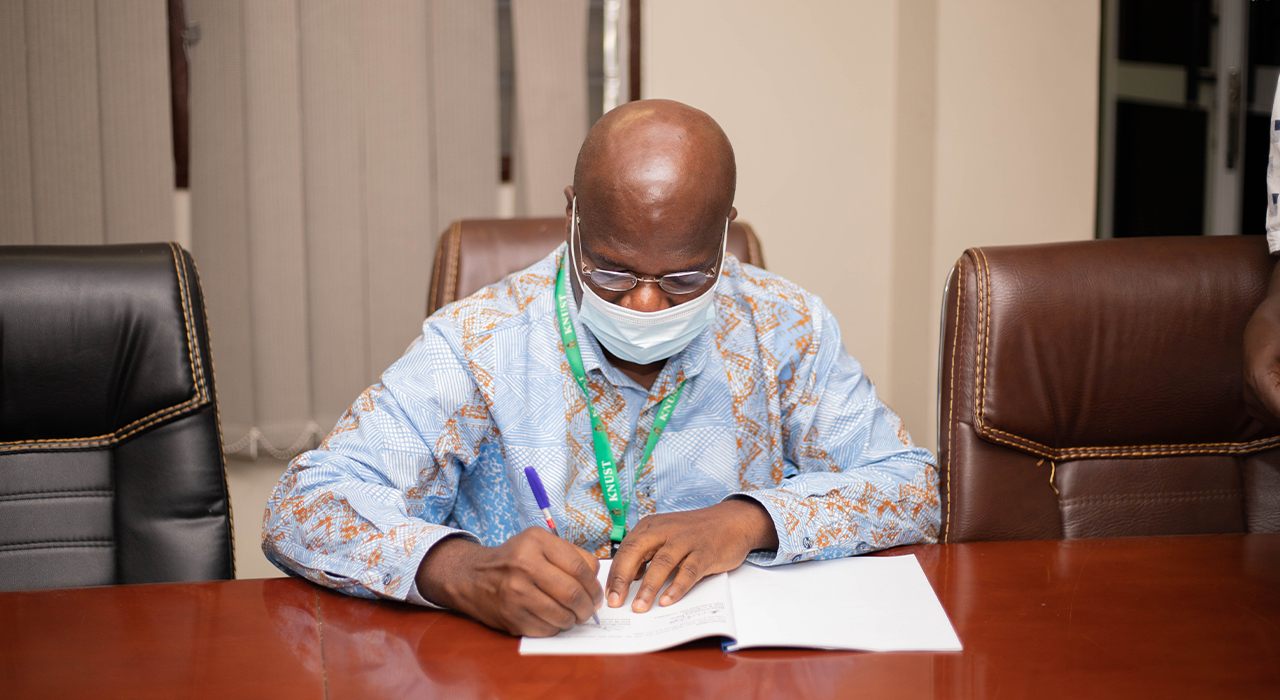 At the handing over ceremony was Prof Anthony Andrews who is also taking over from Prof Ahmed Agyapong as the Deputy Director of the Institute. Prof Andrews is an Associate Professor of Materials Engineering at the Department of Materials Engineering, College of Engineering – KNUST with research interest in corrosion, ceramic processing, physical metallurgy and tribological research focusing on friction and wear of coatings. Prof Andrews has previously been the Head, Department of Materials Engineering, College of Engineering Examinations Officer and Chairman of IDL Examinations Audit Committee.
Other Management members that were present at the ceremony were Mr O. A. Debrah (Institute Registrar) and Mrs Nana  Adjoa Nsaidoo (Secretary to the Director).