A delegation led by the Dean of University of Ghana Business School (UGBS), Prof. Justice N. Bawule paid a day's working visit to the Institute of Distance Learning (IDL), KNUST – Kumasi on Thursday, 28th July, 2022. The visit was to afford the UGBS team, the opportunity to familiarise themselves with the Institute's unique way of distance education. The 15-member delegation was made up of the Dean, Heads of Department, and other staff of UGBS.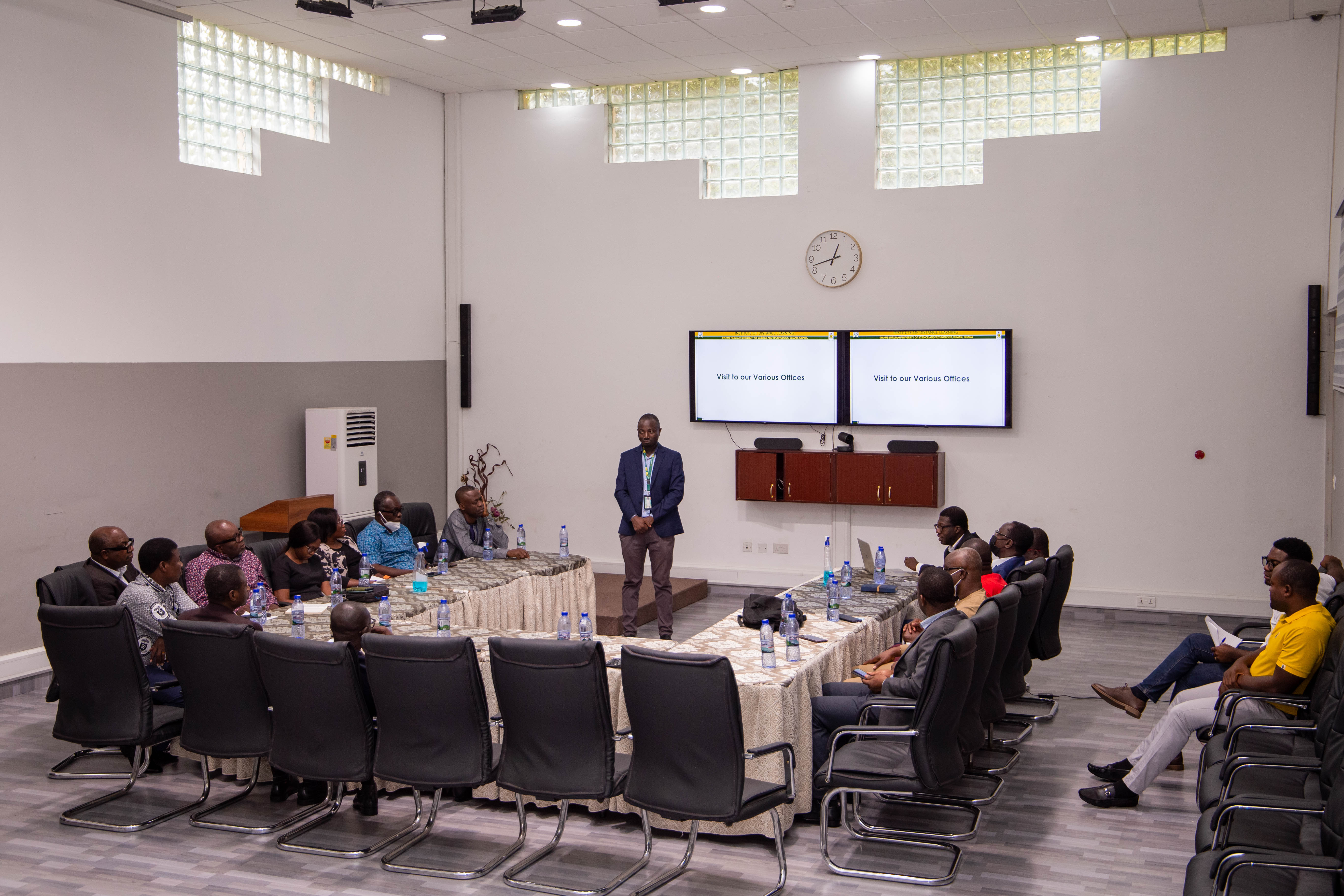 Prof. Bawule in his introductory remarks said "as part of the goals to deliver world-class business education to our students through virtual learning, the Management of the School has tasked Heads of Department and Administrators of UGBS to embark on a familiarisation tour of selected sister institutions who have made giant strides in the area of virtual learning and pick useful lessons to guide UGBS in its project".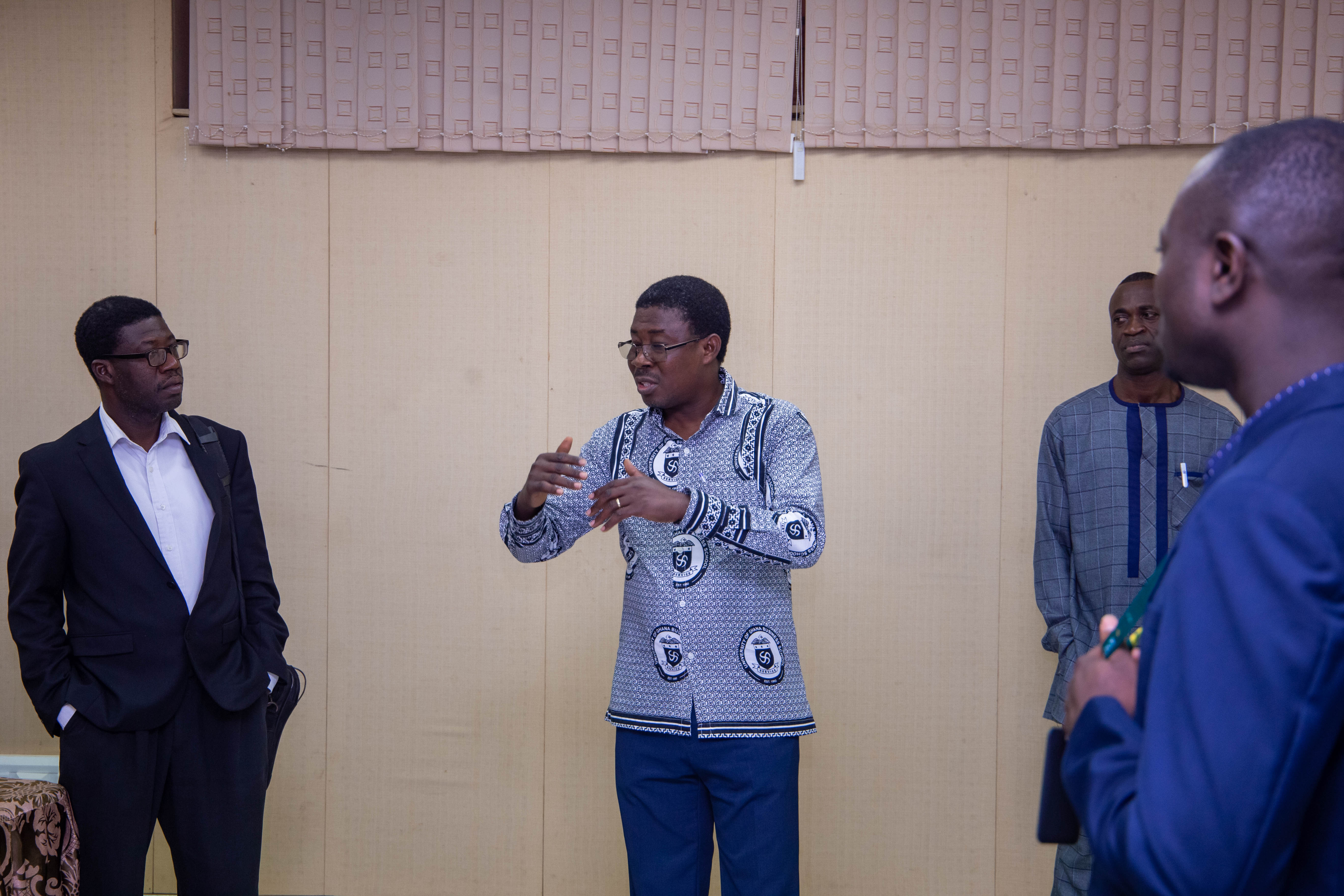 Prof. Bawule added that in view of this and having learned of the success story of KNUST-IDL's distance learning concept, UGBS Management wanted staff and Heads of the Department of the School to learn more and appreciate how KNUST was prosecuting its distance education agenda. This way, the two institutions could compare notes and make the needed improvements to their unique systems in the supreme interest of tertiary education in Ghana.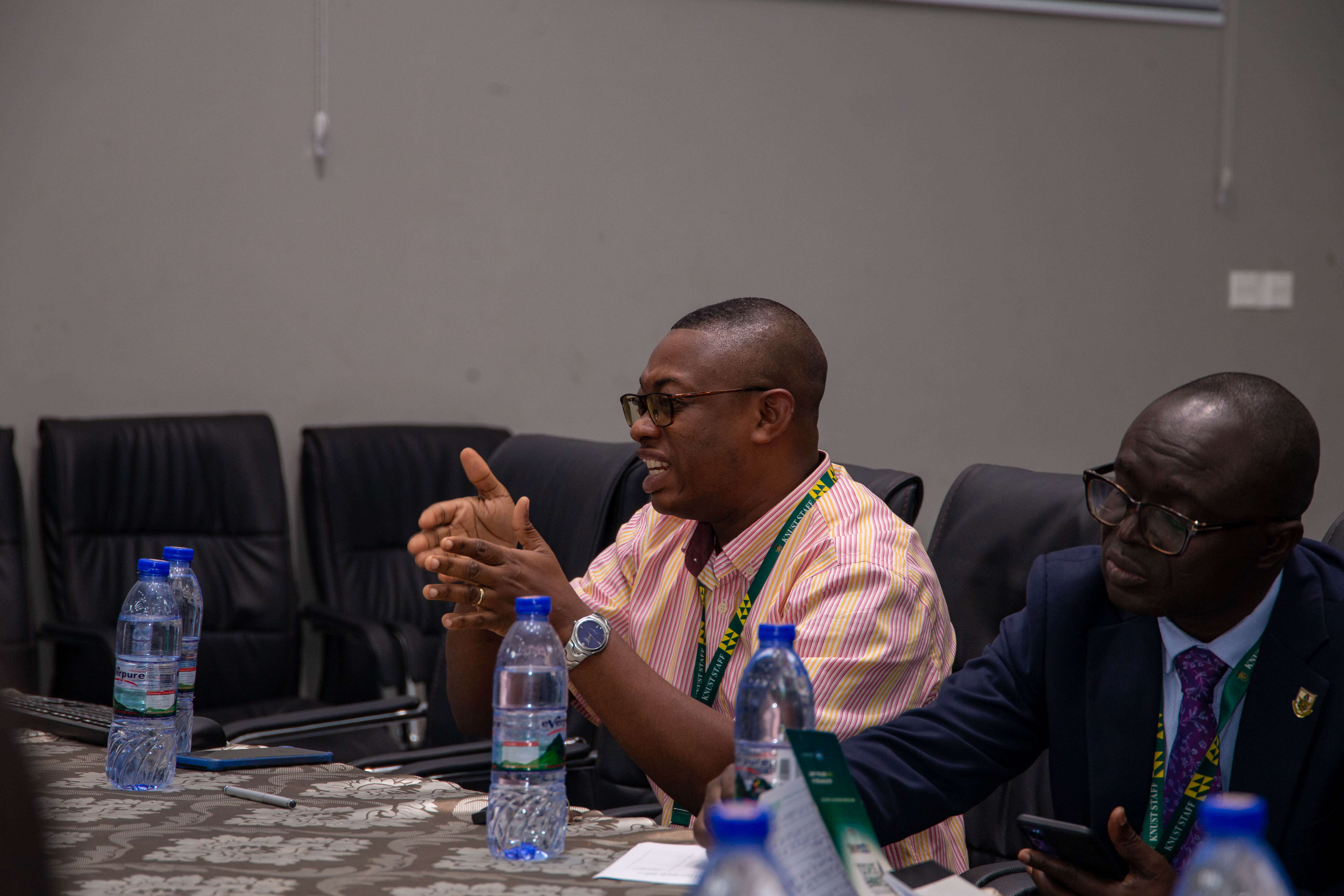 In his welcome address, the Deputy Director of the Institute, Prof. Anthony Andrews on behalf of the Director said the Institute was happy about the UGBS' institutional visit. He said recent phenomena such as the COVID-19 Pandemic have radically modified tertiary education delivery across the world. Consequently, educational institutions in Ghana cannot afford to also follow suit and modify their modes of education delivery in the most effective and efficient manner in the execution of their mandates. Prof. Andrews said as the nation's premier tertiary institution for science and technology education, KNUST has made giant strides in the area of distance education with its unique blended approach.
He added that it was welcome news that UGBS has seen something unique about the Institute worth emulating. Prof. Andrews pointed out that KNUST IDL sees UGBS as a partner in the training of the next generation of entrepreneurs, innovators, managers, scientists, and technologists to man the socio-economic development of the country. He therefore, welcomed the opportunity to share with the UGBS team, KNUST's success story in distance education.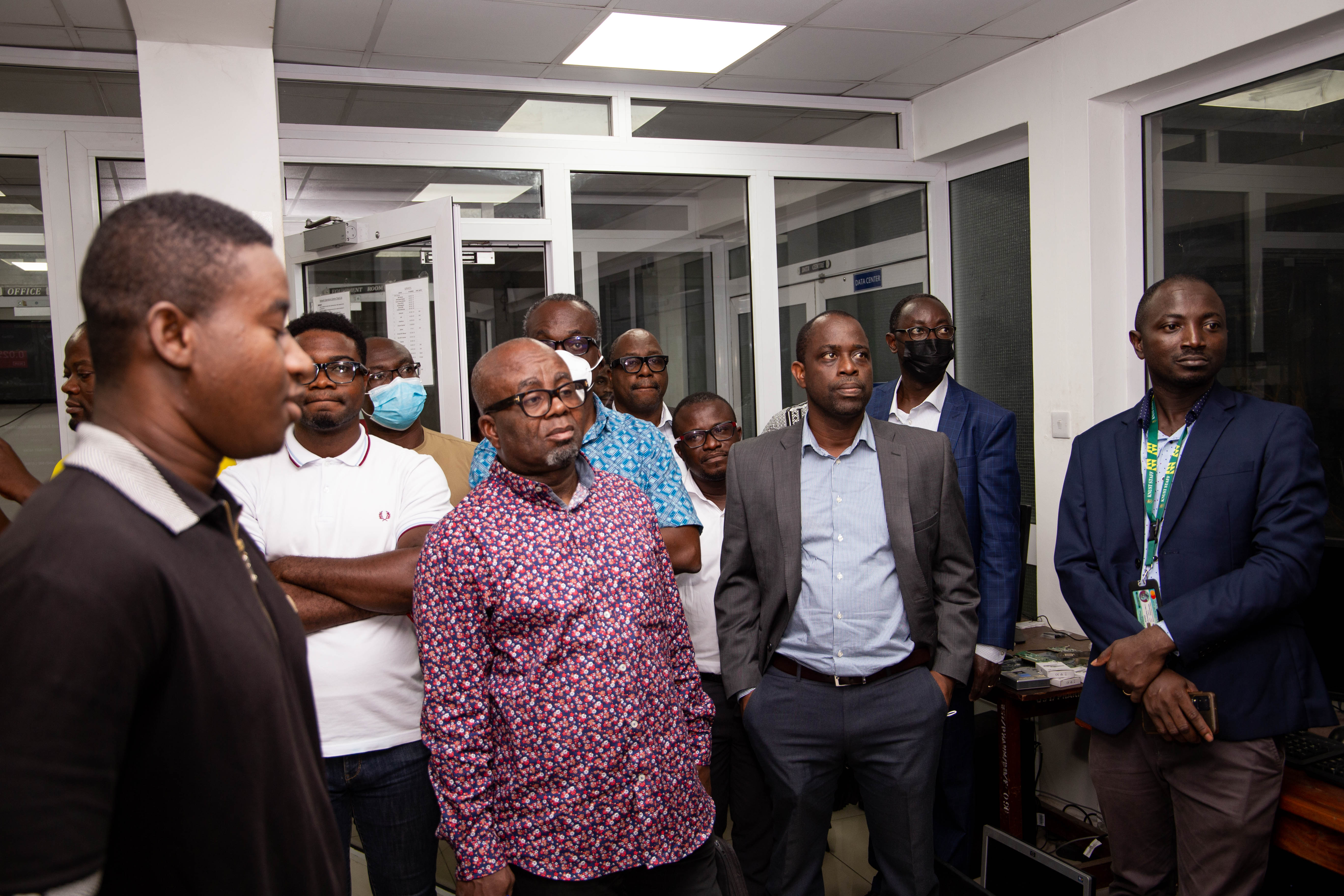 The UGBS team were taken round facilities of the Institute including the conference centre, video conferencing facilities, syndicate rooms, teaching and recording studios as well as the new Network Operating Centre of the University. The team also paid a short visit to the KNUST School of Business where they interacted with the Dean and other staff of the School.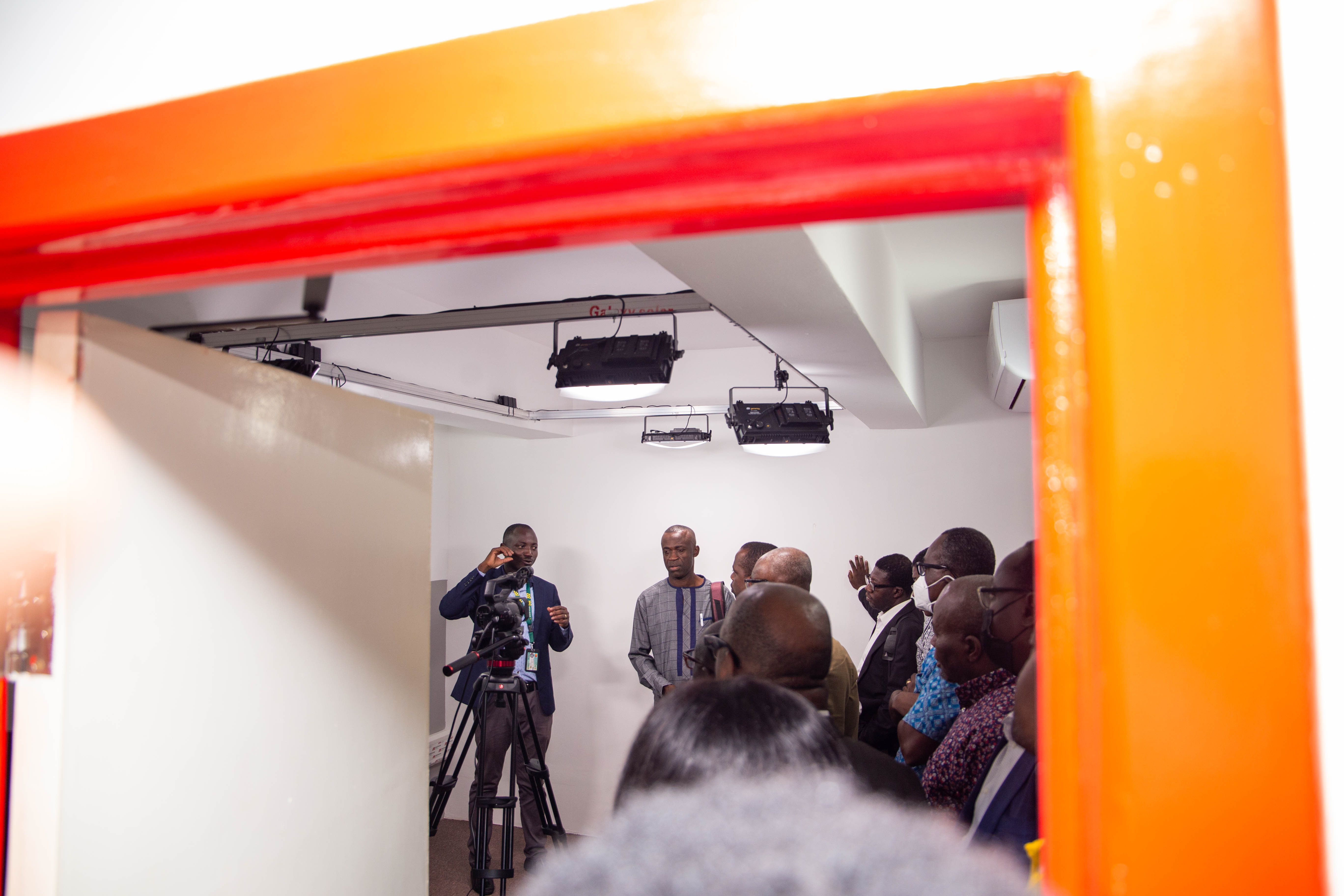 Present at the interaction were Prof. Anthony Andrews – Deputy Director, Mr. Owusu Ansah Debrah – Institute Registrar, Mr. Christopher Addo – Senior Assistant Registrar (E-Learning), and Mr. Abraham Adusei – Assistant Registrar.