The Board of the Institute of Distance Learning (IDL) held a meeting on 10th January, 2022. The meeting was convened to enable the new Director of the Institute, Prof. M. G. Addo share his vision for the Institute for the next three years.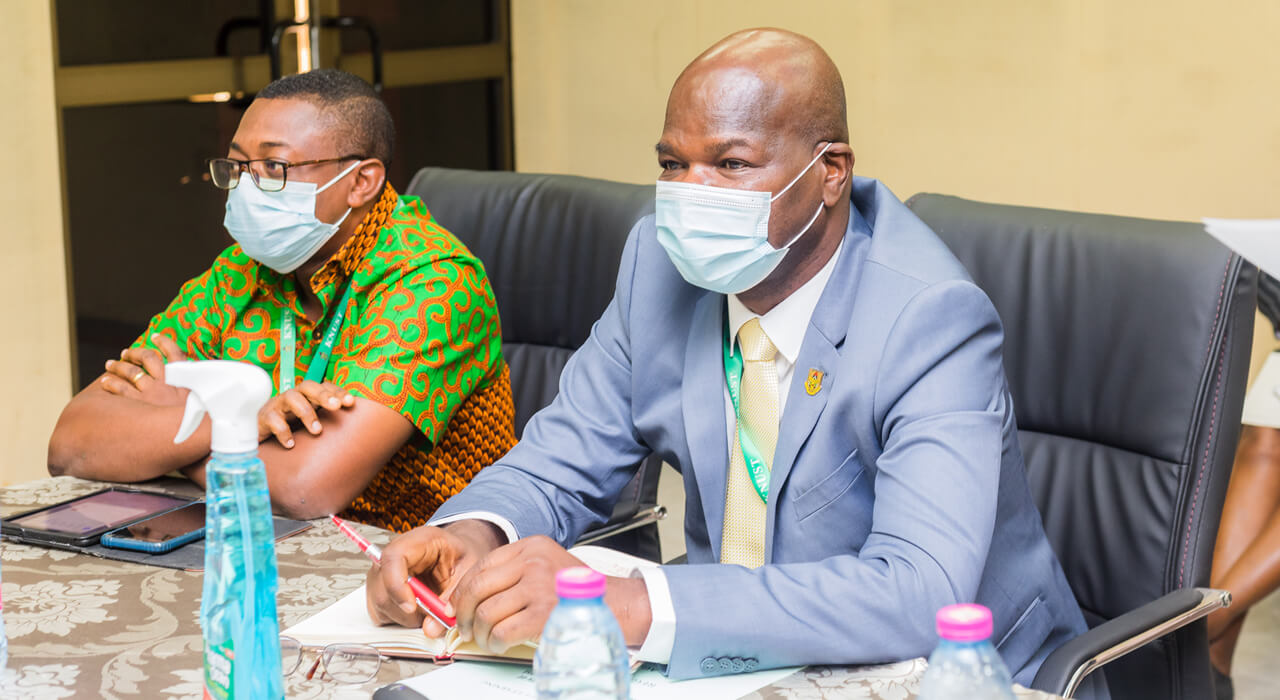 In his welcome address, the Director appreciated the Governing Council of the University for offering him the opportunity to serve the Institute as Director. He also appreciated the efforts of the Board and Management for steering the affairs of the Institute to its present stature.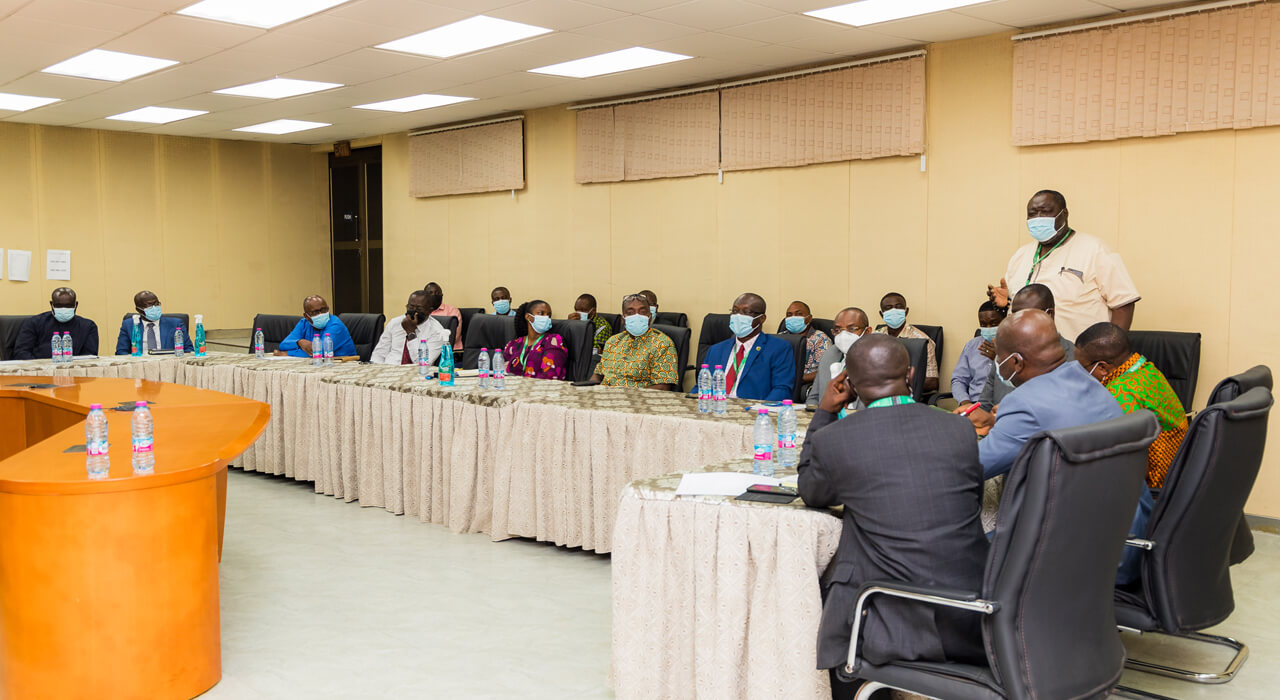 In sharing his vision, Prof. M. G. Addo said the vision was in consonance with the overall vision of the University, the Action Plan of Vision 2020-2024 and that of the Institute. He added that as the body to determine the overall strategic direction of the Institute, it was most crucial for the Board to appreciate the path and approach to achieve the vision of the Institute for the next three years. In view of this, it was important for the Board to be apprised of the contents of the vision, solicit their input and court their maximum support to achieve the vision.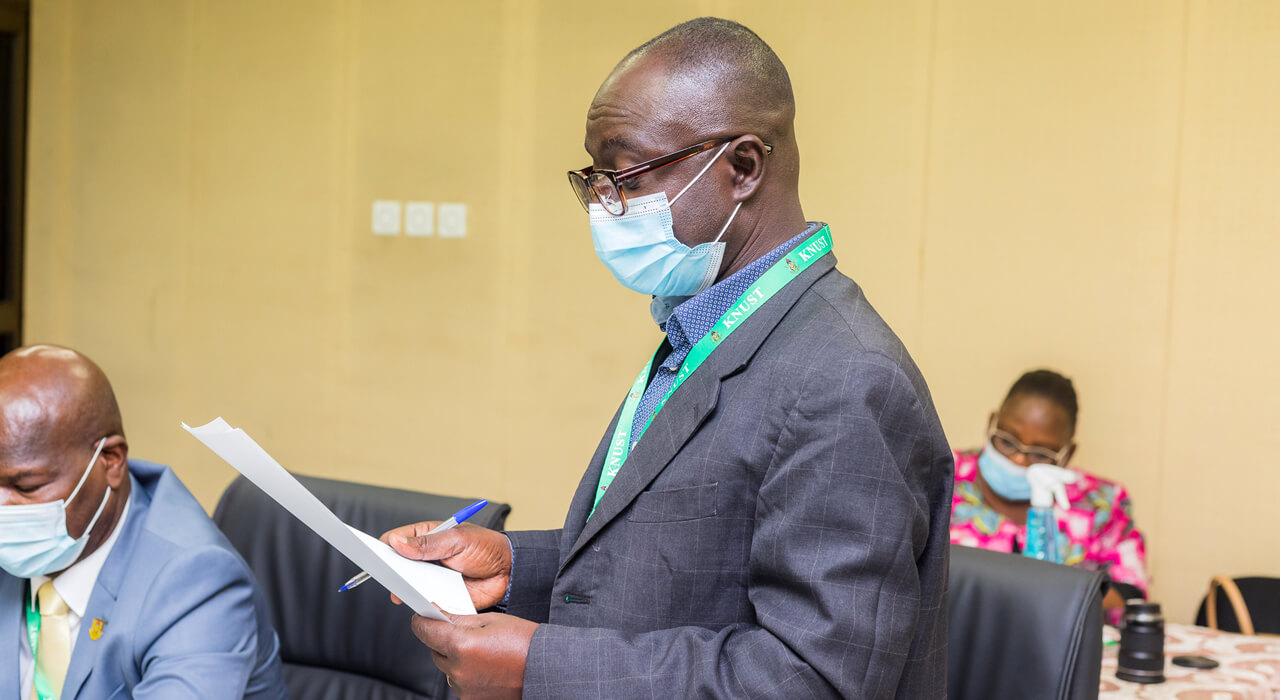 He went on to present the vision under a brief introduction, key challenges facing the Institute, KNUST and IDL vision in perspective, proposed eight thematic areas with strategic interventions and conclusion. The Vision is "to position IDL to become a premier borderless hub to expand access to quality distance education for all and to turnaround a New Business and Financial life for IDL".
To achieve the above vision set for the Institute for the next three years, the following thematic areas would be focused on:
Human Resource Development and Capacity Building;
Digitisation and ICT;
Quality Assurance;
Support Services and Entrepreneurship Drive for Students;
Infrastructural Development;
Partnership with Benefit and Impact;
Financial Mobilisation and Management; and
Visibility.
Prof. Addo added that the doors of Management of the Institute were always open for dialogue and critique. He said in the coming weeks, there would be a lot of stakeholder engagements with the view to gauge their concerns and seek ways of resolving any challenges. After the presentation, Members of the Board appreciated the efforts of the new Director to share his vision. Members welcomed him as the new Director and promised their continuous constructive criticism and ultimate support. They further stated that they had high expectations of him during his tenure in office and were looking forward to how well he will perform.